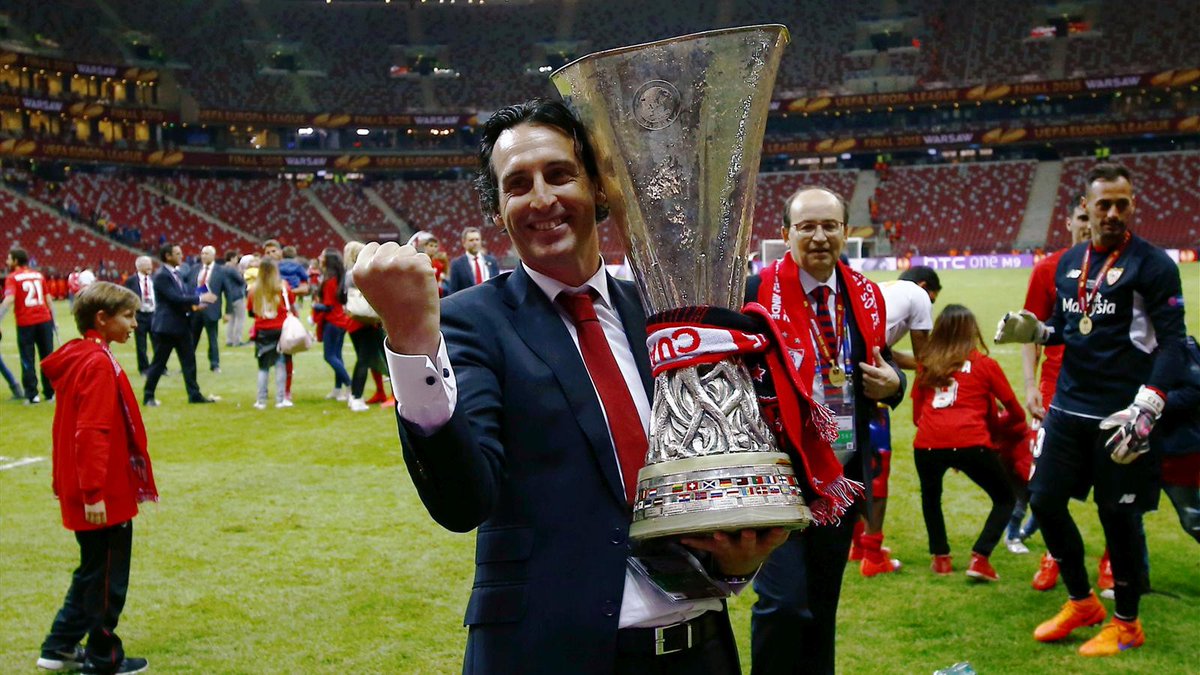 Spanish club Sevilla have confirmed through an official statement that coach Unai Emery will be leaving the Andalusian club this summer with reports linking him to a move to French champions PSG.
Unai Emery joined the club in 2013 and since then won three consecutive Europa League titles, making him the first and only coach to achieve that feat, but his reign in Spain will come to an end as he will be leaving the club this summer as confirmed by the club officially.
"Sevilla FC has received a formal communication from lawyers of Unai Emery in which we were informed of the intention of Emery proceeding in the course of next week, to unilaterally terminate the employment relationship with Sevilla FC because of its willingness to not continue to exercise the role of coach the first team in the 2016/2017 season," the statement read.
Unai Emery who was nominated for the FIFA coach of the year award for 2015 has been heavily linked with a move to replace Laurent Blanc as manager of PSG. The rich club might be the reason Emery terminated his contract with Sevilla.
Former Chile coach Jorge Sampaoli has been reported by many sources as Emery's replacement at Sevilla. The Argentinian coach won the Copa America with Chile in 2015 and will take over his first European job in his career if he joins Sevilla.