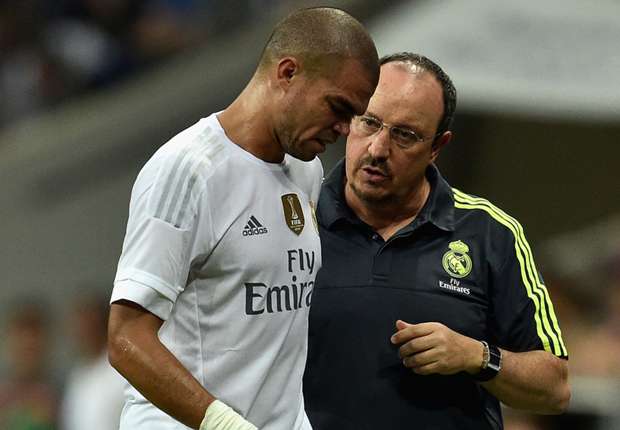 Real Madrid defender Pepe has defended former manager Rafa Benitez over his not-so-good record during his time as coach of Real Madrid saying the Spaniard was just unlucky.
Benitez was appointed Coach of Real Madrid during the summer of 2015 after Carlo Ancelotti was fired for going trophyless that year. Benitez started well but criticism started pouring out after his team lost 4-0 at home in the first Clasico of the season. Zidane was later sacked six months after being appointed and was replaced by Zinedine Zidane who went on to win the Champions League.
Despite his sack, Pepe who was third choice central defender under Benitez told Marca that he saw nothing wrong with the manager but feels it was a lack of luck that led to the situation.
"I'm always sincere with my words and I must say I really liked the way he worked," he said while speaking with Marca.
"Benitez is a great professional and has good coaching methods, but was unlucky. Luck is needed in order to be successful regardless of the amount of work you put in."
Rafa Benitez will be managing Newcastle United in the Championship next season and will be looking to get the team promoted to the Premier League.