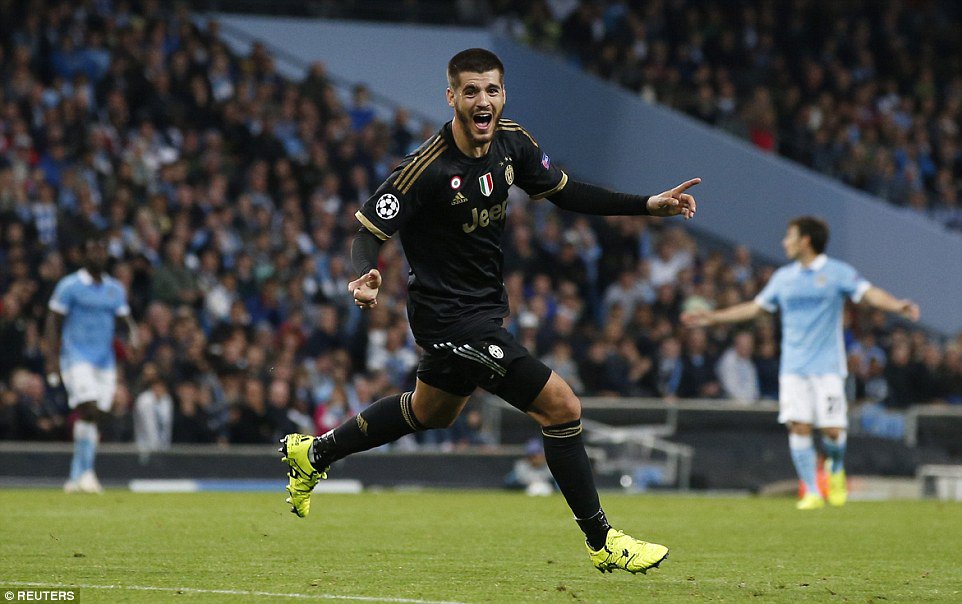 Juventus striker Alvaro Morata has admitted he would love to play for a premier league club but states that he prefers to be a success at Real Madrid, a club he left two seasons ago to join the Old lady.
Morata joined Juventus from Real Madrid two seasons ago and has since been a key figure for the Italian Giants and it is very likely for the player to return to Real Madrid who are ready to activate their buy-back clause this summer.
The 23-year old Spaniard has the desire to succeed at Madrid where he is expected to play at from next season after Juve's director Beppe Marotta confirmed that the deal is almost done, however, Moratta doesn't hide the fact that he would love to play in England where he's been linked with Arsenal.
"Clearly that is what I would like. That is my wish, tosucceed in Madrid," he said in an interview with AS. "But in Madrid there are great players. And what I want is to play and feel important."
"There are some offers from England that are tempting, not only by contract. I think for my characteristics the Premier League would also be a great destination.
"I'm saying a move to the Premier League would not be a step backwards. With what I have learned in Italy, if I have the chance to learn something more in England I think it would make me a more complete, better player.
"I'm 23 and all I want is progress, to play and learn from the best."