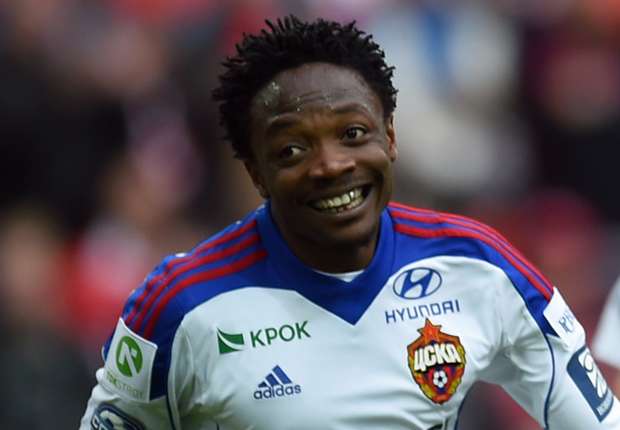 Nigeria captain Ahmed Musa has sent a come-and-get-me plea to English Premier League side Arsenal.
Leicester City have made attempts to sign the Nigerian in the January transfer window, but his Russian employers, CSKA Moscow, turned down the offer as they want to keep the winger till the end of this season.
However, the 23-year-old has a £23-million release clause but has said he holds the hope of joining Arsenal because Nwankwo Kanu made the club dear to him.
He also admitted that Leicester City tried to prise him away from his Russian club.
"[Interest from clubs?] What club? I do not care. But Musa has to play, you know. I cannot sit on the bench. So I will have to go to the Premier League club that will believe in me.
"I would be happy if I was wanted by Arsenal. I have supported the team since the age of six. Nwankwo Kanu has been my idol since childhood. It will be fantastic to play for Arsenal.
"I will not hide it – Leicester actually came to our club. But I repeat that I want to finish the season with CSKA to help them to win a championship, and then think about changing teams," Musa told Championat.
Musa has played all 18 league matches for CSKA Moscow this season, scoring six goals and assisting twice.
[post_ad]