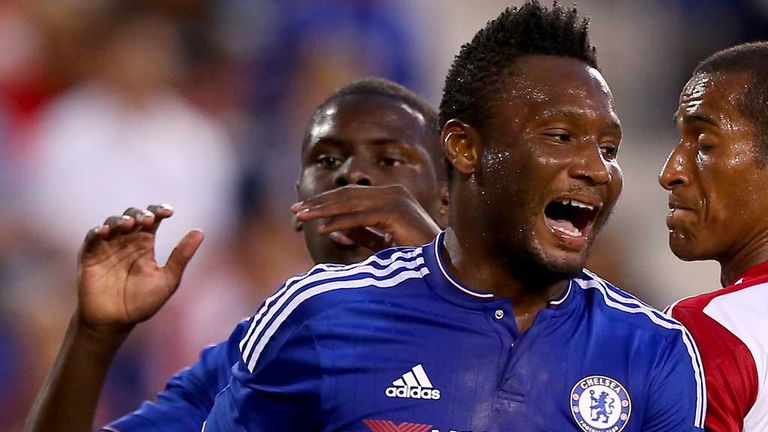 John Obi Mikel enjoyed another solid outing at central midfield as Chelsea thrashed Crystal Palace 3-0 in a London derby on Sunday afternoon at Selhurst Park.
The Nigeria international was delighted that his performance was appreciated by the Chelsea fans, adding that the club can mount a challenge for a European place if they keep winning matches.
"The atmosphere has changed and the players seem more relaxed. It's nice to see the Chelsea fans chanting my name," Obi Mikel said.
"We have to keep winning game, we need to get back to where we are supposed to be. If we keep performing, we will climb."
Against Crystal Palace, Mikel completed 96 percent of his passes, won three tackles, made two blocks and one interception.
Chelsea are unbeaten in their last four matches since the departure of Jose Mourinho and now occupy the 14th position in the standings.
[post_ad]
For the latest football news, follow us on Twitter and like our Facebook page.