The midfielder spent the whole of last season on loan at the hammers and has sealed a return to the English club on another loan spell for one season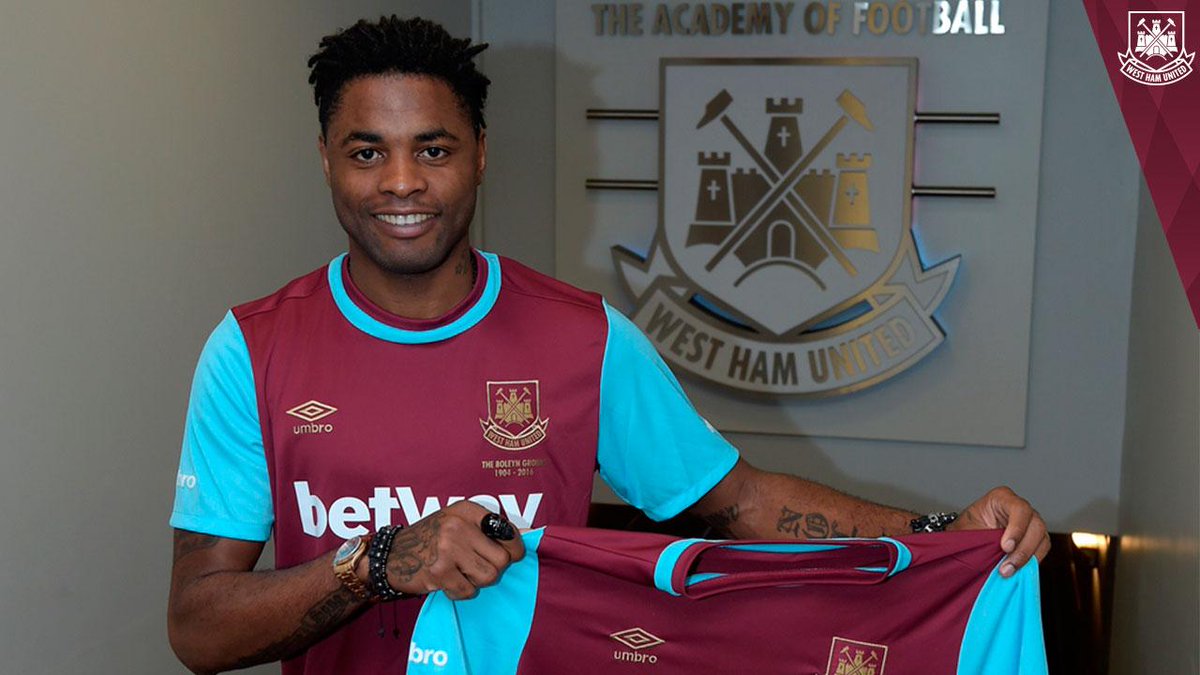 Image Credit: West Ham United – Twitter
Barcelona midfielder Alex Song has finally completed his loan switch to the English Club after he signed a contract that will see him spend this season on loan at the Hammers.
The defensive midfielder spent the whole of the 2014-2015 season at West Ham United but returned to Barcelona to have holidays, however, it doesn't seem the player is in Luis Enrique's plans for this season and Barcelona have sent him on another loan spell at the English club.
The player's transfer was confirmed by West Ham co-owner Gold before both clubs made an official statement on their official websites. In the deal, Song will play for the Hammers on loan for one season but the English team possess the option of keeping the Cameroon player for another campaign.
In his one year loan spell at West Ham last season, Song became the fans favourites. He made 31 appearances for the club in all competitions last season and was a crucial figure in the team.
Prior to his move to West Ham, reports surfaced that English rivals Tottenham Hotspurs as well as Italian giants AC Milan were interested in the player's signature but in the head, the Hammers was Song's favourite destination.
"I am very happy. For me, it was very important to come back because when I was here I had a great rapport with the fans and the club," Song said after his arrival at West Ham.
"It was a very easy choice for me to come back here and I'm very happy to be here.
"When I left I didn't know I would come back here. It was not easy but at the end of the day, the most important thing is I'm here now and I'm very happy."
"I feel at home, everything feels at home, for my family too, they're set up very well here. My kids are playing for West Ham academy."
"This is a new year, new players have come in and we have the new manager. We have to finish better than we did last year," he said.
Alex Song joined Barcelona from Arsenal in August 2012 for £15 million and made a total of made 65 appearances for the Catalan side including 39 in La Liga before he left for West Ham United in his first loan spell at the Club in 2014.
Song was a powerhouse in Arsene Wenger's side which made Barcelona snap him up quickly, but the star arrived at Barcelona and couldn't compete for a spot with the undisputed Sergio Busquets. He was often used as a Central defender and seemed out of favour for the Catalans which led to his loan move to West Ham.
Luis Enrique does not see Alex Song as part of his plans for the new season and didn't speak on th player's arrival at Barcelona during pre-season.