The Argentine has been names the best Barcelona player of the 2014/2015 season by the club, an award he has won on three previous occasions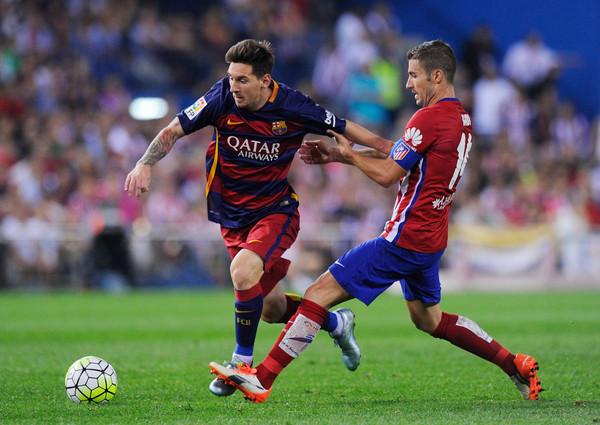 Barcelona talisman Lionel Messi has been given the Aldo Rovira award for being the best Barcelona player of the 2014/2015 football season, Catalan Newspaper Mundo Deportivo claims.
The 28-year-old was the brain to Barcelona's successful campaign last season that saw the Catalan giants secure all three possible trophies they took part in which comprises of their 23rd Liga title, a 5th UEFA Champions League trophy and a record 27th Copa del Rey crown. This was a great season for the Blaugranas as they became the first and only football team in the game's history to win the treble twice, an accolade that Lionel Messi was highly significant for.
The star, who had difficulties with the manager at the middle of the season, returned to his best form and ended up bagging an astonishing 58 goals and 27 assists in the 56 games he played for Barcelona last season. Not only his goals and assists were superb, his plays and movement also proved he is no doubt the best player in the world.
However, the Aldo Rovira award is not based on performance on the pitch only, it also focuses on your contributions to the values of the club as well as your loyalty and commitment throughout the season, this is why Eric Abidal won the award in the 2011/2012 season and Javier Mascherano won for the 2013/2014 season. However, Lionel Messi can be said to be a worthy winner as he took part in all 38 Barça games in La Liga last season, as well as all 13 games for the Catalans in the UEFA Champions League.
Lionel Messi had previously won the award, which is decided by a jury of Barcelona board of directors, on three occasions. Firstly, he got the award in the 2009/2010 season and defended it in the 2010/2011 season which saw him help Barcelona lift the UEFA Champions League. He got the trophy once more in the 2012/2013 season and has now gotten his fourth.
Although no official statement has been made by the club, Mundo Deportivo reports that the 28-year-old has gotten the award for the fourth time. The star, who just won the UEFA Best Player in Europe award by the highest margin ever recorded, has already scored four goals in six games for the Catalans this season and is the favourite to scoop the Ballon d'Or award which will be his fifth.