The former Arsenal defender scored the winner for Barça in their 1-0 Liga win over Malaga but didn't celebrate as a result of him not being an expert in such situations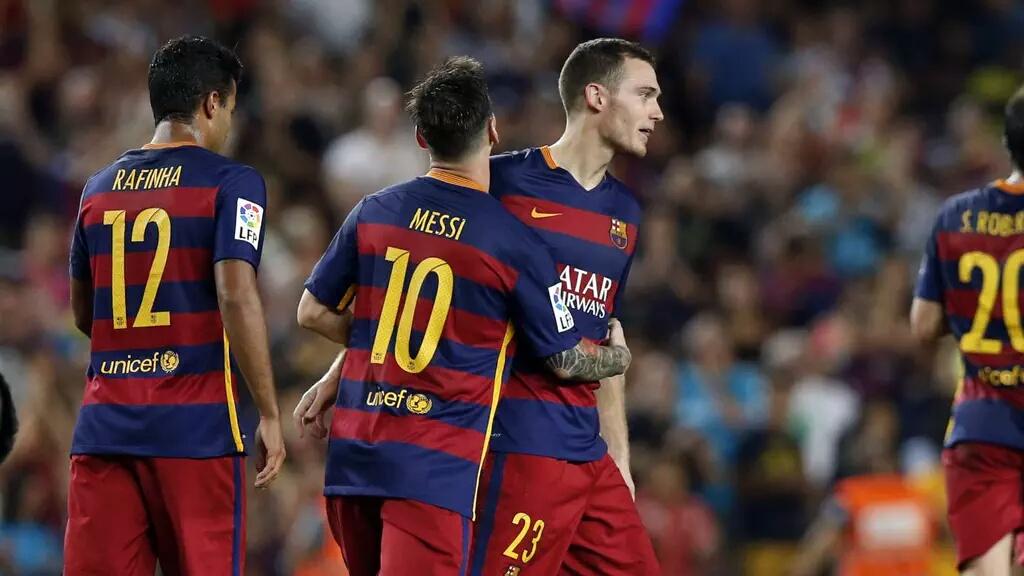 Barcelona defender Thomas Vermaelen has revealed the reason why he did not celebrate his 73rd-minute game-winning goal for Barcelona in their 1-0 win over Malaga.
The defender got the all-important strike with a half-volley from inside the area to give Barcelona their second win in as many games in La Liga this season. However, the Belgian didn't celebrate even as the goal was very important and he said it was due to the fact that he rarely scores aand isn't an expert in celebrating goals.
"I didn't celerbate my goal because I'm not used to being in that kind of situation, I really don't know how you celebrate a goal," he said.
The goal was Vermaelen's first goal since 2012 and his first since joining Barcelona. The goal was a crucial one for the team as it maintained the Blaugranes 100% record in the Liga so far this season.
Moreover, not celebrating the goal doesn't mean Vermaelen isn't happy getting off the mark. The 29-year-old expressed his delight at scoring and helping the team win in a hard-fought game. He thanked Luis Enrique for giving him the opportunity to help the team and also acknowledge the fact that pre-season games were important for his form.
"I'm very happy with my goal. Everybody knows what I've been through. Pre-season was very important and I'm grateful to the coach for giving me a chance."
The defender was substituted late in the game for Jeremy Mathieu with eyebrows being raised over a possible injury but the player stated clearly that he is fine but had a tiring game.
"Physically I feel very good, I feel comfortable when playing out there with the team." On his substitution he said " It was just a little cramp, it was really hot today."
Vermaelen also commented on the recent form of youngster Sergi Roberto who is playing as a right-back, away from his natural midfield position. The star has bossed the position in the past two games he's featured there and Vermaelen is impressed, showering praises on the Spaniard.
"He (Sergi Roberto) didn't surprise me at all, he has already showed what he's capable of. He's a very technical and very intelligent player," he concluded.
Thomas Vermaelen joined Barça from Arsenal last summer for €15 million but had a disappointed first season with the Catalans that was blighted with various injury problems. The star finally had a surgery and returned to full fitness in may when he played in Barcelona's final game in La Liga last season, playing over an hour. The game against Malaga was his third official outing with the Catalans and his wonderful performance earned him the Man of the Match award.