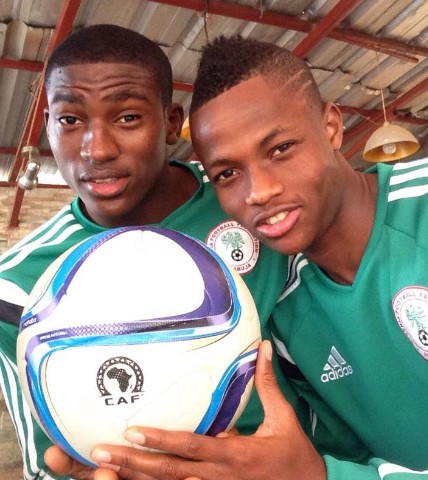 Taiwo Awoniyi is expected to sign a professional deal with Swedish club Kalmar next Wednesday when he officially attains the age of majority.
But Thomas Andersson Borstam, the sporting director of the Red Brothers, did not give away much information when asked to provide an update on the situation of the Nigeria youth international
"There are a lot of clubs interested so we'll see how it goes," Borstam told barometern.se.[post_ad]
Awoniyi has been linked with possible moves to clubs in Tunisia, Greece, Austria, England, Holland and Portugal but the interested teams have to negotiate with Kalmar.
Kalmar have already paid Seyi Olofinjana €25,000 or 16.7 percent of Awoniyi's transfer fee while representatives of the club loaned him $2,500 late last year.