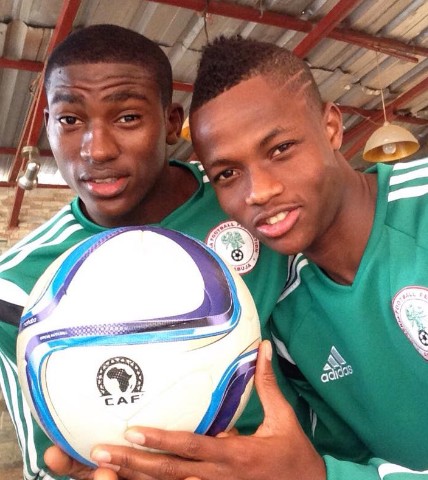 According to allnigeriasoccer.com report, Porto are set to offer a professional contract to Flying Eagles striker Chidera Ezeh in the coming months when he attains the age of majority.
The River Lane Academy product penned a preliminary contract with the Portuguese setup in 2014, and the higher – ups at the Estádio do Dragão have taken up the option of handing him a professional deal.[post_ad]
Chidera Ezeh's visa to Portugal will expire next year but it is understood that Porto will soon begin the process of applying for a residence permit for the attacker.
Though he will celebrate his celebrate his 18th birthday six weeks from now, he can only sign the four – and – a – half year deal that he has been offered at the start of the January transfer window in 2016.
Chidera Ezeh is currently training with the Under 19 team of Porto.