The prolific striker could have been a Barcelona player in 2009 but Atletico Madrid weren't willing to sell at that time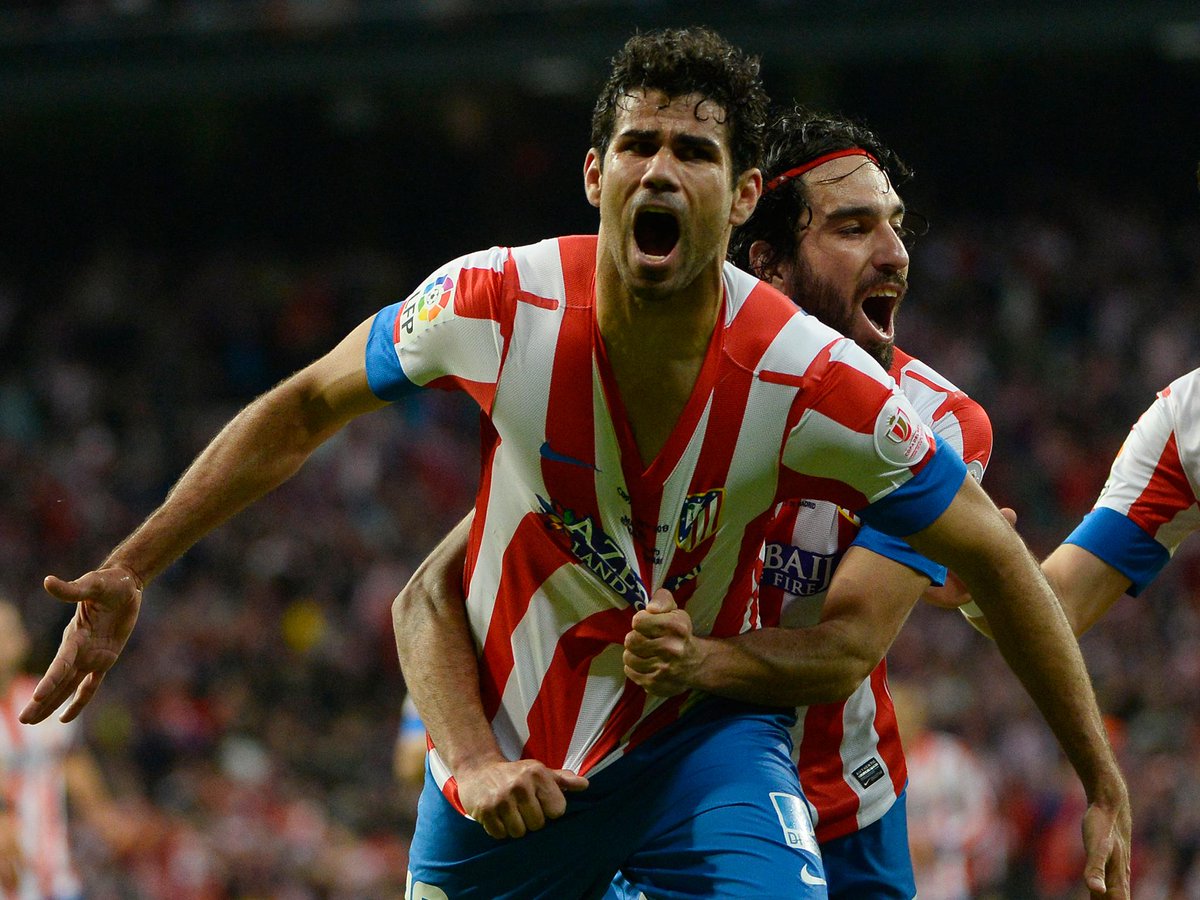 Barcelona wanted to sign Diego Costa when the star was 20 years old at Atletico Madrid according to his biography written by Fran Guillen.
The book titled "Diego Costa – The Art Of War" states that the Catalans sought for Costa's purchase in 2009 but the then Sporting Director of Atletico Madrid wasn't willing to sell such a talented prospect at that time.
Here's an extract from Fran Guillen's book that covers the story of Barca's adventure for Diego Costa (courtesy: SPORT).
"In 2009 people started to sit up and notice Diego Costa, and we had to think hard about what his next move should be," says Jesús García Pitarch (Atletico sporting director).
"Even Barcelona wanted to buy him and their technical secretary, Albert Valentín, called to say, 'What are your plans for him? I really like him – he looks like he's got a bit of talent. We'd like him for Barca B'."
"'Yes, I like him too. That's why we bought him,' I told him. 'And I'm not going to sell him to you, firstly because I think this lad can go far and secondly because it makes no sense for me to sell him to you for €3m now. Better for me to wait five years and then you can have him for €40m.'"
Both Valentín and Barcelona did not know, however, that Atlético Madrid were having problems with Diego Costa in the summer of 2009.
García Pitarch: "He turned up 10 days late for preseason training, and then only after I had shouted and screamed down the phone at him. And when he did come back he was six or seven kilos overweight. The first thing he said to me was, 'Why should I bother? You obviously don't really rate me and I'd be happier if you'd just let me go'."
"'Ok let me show you how highly we rate you,' I told him. 'How many years do you want? Four? Five? You tell me. We'll draw up the contract here and now.'"
"'Well … I don't know about that. I'd need to talk to my agent first,' he mumbled.
"I was furious. 'I see, first you tell me that Atléti doesn't rate you and then, when I say you can dictate the terms of your own contract, all of a sudden you need to talk it over with your agent. We couldn't do much more to show you how much we value you!'"
Diego Costa helped Atletico Madrid win the Liga title in 2013-2014, finishing as the club's top scorer. He earned a move to Chelsea last summer and helped Jose Mourinho's men win the EPL title, also finishing as the club's top scorer.