The Barca defender was booed and whistled by the Spanish fans each time he touched the ball in Spain's 2-1 friendly win against Costa Rica but has said he isn't bothered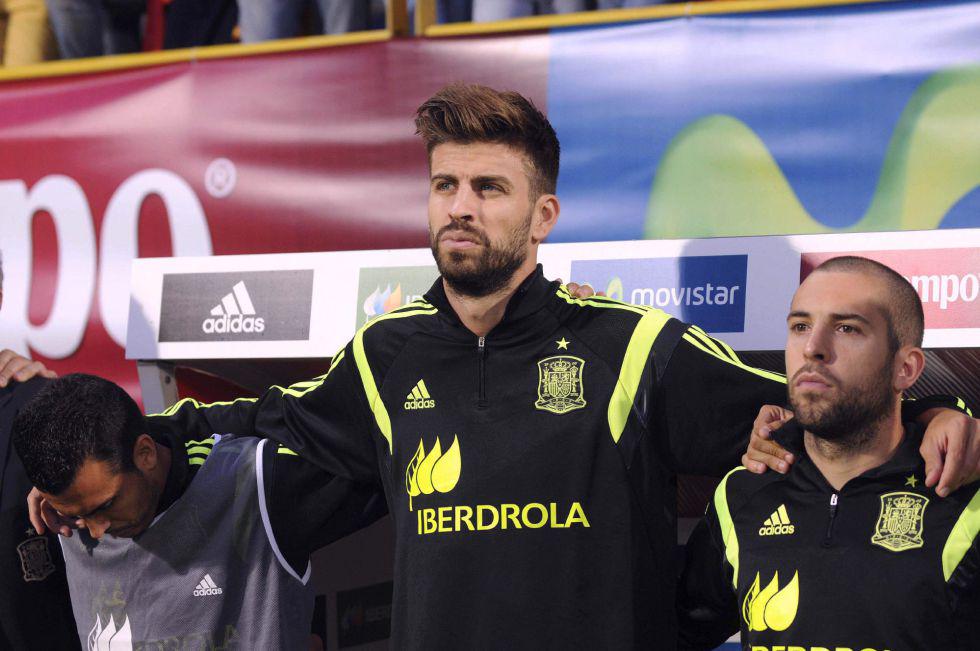 Barcelona centre-back Gerard Pique remained defiant following Spain's 2-1 friendly win over Costa Rica in Leon, where he was whistled and booed by Spanish fans the entire week in training and throughout Thursday's match for comments made towards Real Madrid during Barca's treble celebration where he thanked singer Kevin Roldan for assisting them win the treble.
Following Real Madrid's 4-0 loss to Atletico Madrid earlier this season, forward Cristiano Ronaldo was seen holding a birthday party hosted by Kevin Roldan, who later released photos to the public showing the Real Madrid talisman partying.
The act caused a major uproar with the fans and Ronaldo was criticised by major football fanatics.
That loss against Atleti dealt Real a major blow as they went on to lose the Liga title to Barcelona and ended up finishing the campaign trophy-less.
During Barcelona's treble celebration, Pique thanked Roldan for the part he played as Real Madrid fell into a dip in form following that match but the Madrid media has proceeded to blast Pique for his minor comment and the fans have whistled him all week.
However, Pique admitted that he was completely unfazed by the whistles and jeers from the fans and says that if he's given another opportunity, he would say the same again, regardless of what anyone – including the fans – thinks or feels.
"The fans are free to express themselves. Maybe some didn't get my joke [about Kevin Roldan].. Truth is it doesn't affect me, I'm very happy with the treble." He said when asked about the whistles from the fans.
"I'll come to represent Spain every time they call me up. I feel at home here."
When questioned about how he feels, he said:
"I don't regret it at all. I'll say it again, it was a joke. I don't care about the repercussions, I can't control them and I don't care what people think."
The defender then went on to fire the remaining shots explaining that he enjoyed the game and isn't concerned about the jeers from the fans.
"Things happen, they create situations and you face them. This is my job. We played a good game as a team and on a personal level.
"You'll have to ask them why they're whistling. The people are free to express themselves, there are those that whistle and those that applaud."
Pique went on to shed more light about the Kevin Roldan situation saying it was a funny but crucial moment of the season.
"It was a crucial moment in the season. I thought it was funny, and in fact it was and is still." he said.