The Barca boss is not ready to let any player go until January 2016 and wants to carry his treble-winning squad into next season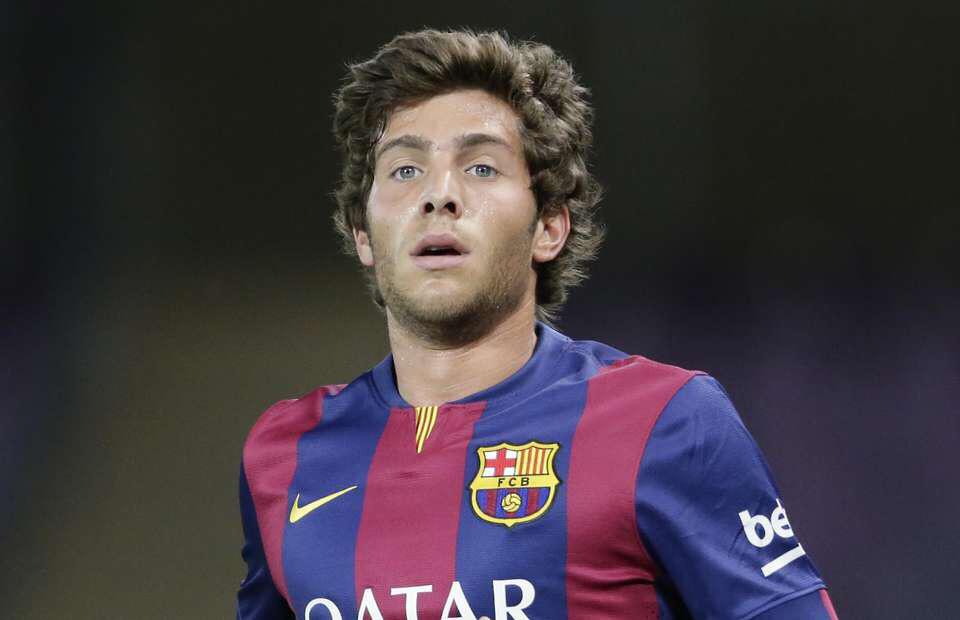 Barcelona's youngster Sergi Roberto is most likely to stay at the club as he has been given a hint by Luis Enrique on his future with FC Barcelona.
The treble-winning manager, who recently signed a new deal with the club until 2017, wants to have a huge depth in his squad for next season and also feels the club are short of midfielders.
With Xavi Hernandez gone, Luis Enrique who wants multiple options in every position won't give a greenlight to any departure and plans to rely on Ivan Rakitic and Andres Iniesta as first-choice players with Sergi Roberto and Rafinha Alcantara as back-ups.
Sergi Roberto considered a move away from the Camp Nou due to lack of playing times and also, he got mouth-watering offers from so many clubs most especially Inter Milan who would give him an important role in the first team and guarantee him more playing time.
Sergi's chances as a central midfielder at Barca have been limited, with him having a more probable place in the side as a defensive midfielder where he has played before and performed well.
Both his physical and technical ability allow him to play in front of the defence and Enrique is open to this possibility which the player may enjoy in the future.
However, the player isn't happy being a bench-warmer and doesn't want to continue being one for seasons. Inter are not the only side interested in the star with numerous English clubs also in his hunt.
Last summer, Sergi Roberto renewed his contract until 2019, with a releause clause of €30 million which could rise to €40 million euros with variables. His exit would inevitably be for a smaller amount, or with a buy-back clause.
Everything depends on the future plans of Barcelona's incoming sporting director after the elections. If another midfielder, probably Pogba, Gundogan or Marco Verratti to play in January, Sergi Roberto would hope that Barcelona would give him the club to develop his career elsewhere after spending all of his life at the Camp Nou.
YOU WILL LIKE:
Lucho Wants Pedro And Bartra To Stay
Exclusive! FlyBarca Awards 2014/2015