Despite reiterating that he is unsure about his future at the Club, Head coach Luis Enrique has renewed is contract and will stay at FC Barcelona until 2017.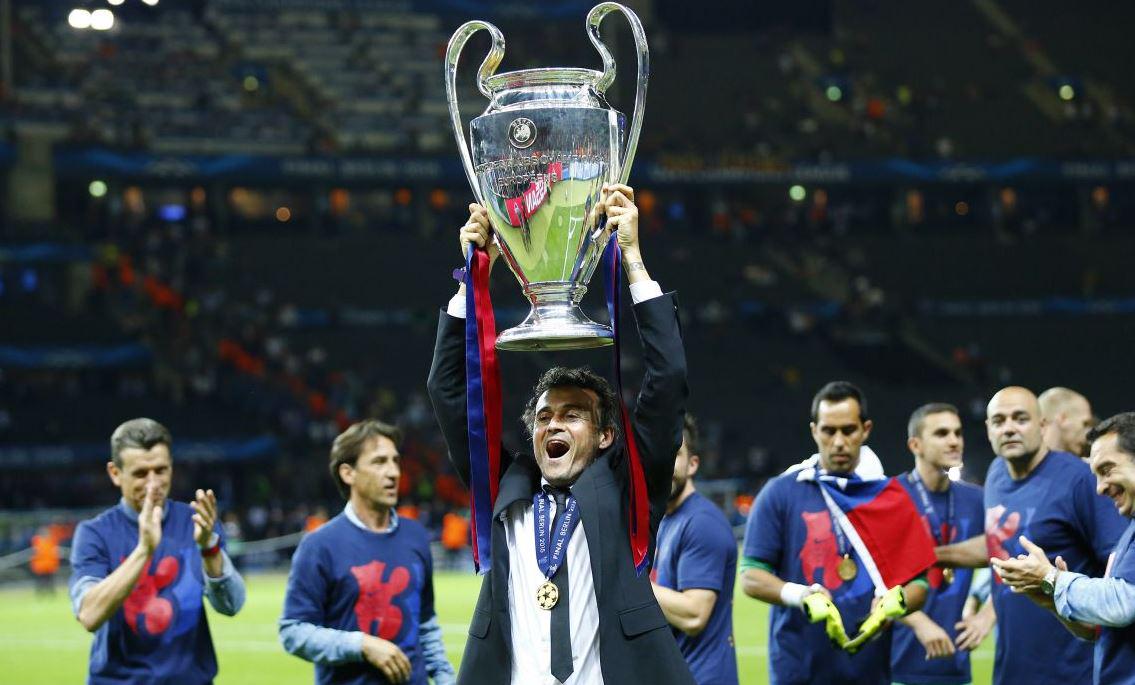 FC Barcelona has announced that the first team manager, Luis Enrique and the rest of his coaching staff will be staying at the club for an extra season.
Lucho and his crew have extended their contract which was due to end at the end of next season and will stay at the club until June 30, 2017.
Hours after the renewal of right-back Dani Alves was announced, President Josep Bartomeu whose board are set to step down today had a conversation with Luis Enrique and the former Barca midfielder put pen to paper.
The new deal was signed on Tuesday afternoon, where the first team manager was joined by assistant coaches Juan Carlos Unzué and Robert Moreno, technical auxiliary Joan Barbarà, physio Rafel Pol, goalkeepers' coach José Ramon de la Fuente and psychologist Joaquín Valdés, Barca's official website states.
The Statements by Luis Enrique reads:
"We are naturally very happy. After the wonderful year we've had, with difficulties but a very happy ending, we are more than thrilled about the hope of winning more titles. Everything that we have ahead of us in more than exciting."
Barcelona Present board have been busy over the past week, a situation that looks like a campaign for the upcoming election.
In the space of 5 days, Jordi Alba's, Pedro's, Dani Alves' and Luis Enrique's contracts were renewed and Aleix Vidal was signed. It's a period of total happiness for Barca.
RELATED:
Dani Alves Extends Barca Contract
Pedro Extends Barca Contract
Jordi Alba Extends Barca Contract
Barca Make First Summer Acquisition