The London club will not get the add-ons stipulated on Vermaelen's contract as the Belgian didn't feature for Barca throughout their UCL campaign.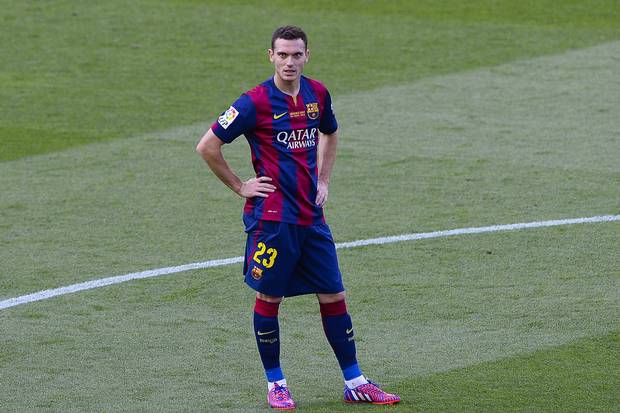 English club Arsenal will not receive €4million more from Barcelona for the sale of Belgian defender Thomas Vermaelen.
Based on UEFA's criteria of what constitutes a Champions League winner, the gunners will not get the supposed pay because Vermaelen did not play any part in Barça's successful Uefa Champions League campaign thereby cancelling the clause.
Vermaelen, who signed a five year deal with Barcelona last summer for a fee worth around €15m, didn't feature for the Catalans until the final game of the season against Deportivo La Coruña in which he played 63 minutes.
The defender was plagued with series of injuries that ruled him out for the whole season featuring just once out of the 60 games Barca played this season.
The breakdown of Vermaelen's transfer fee states that Barcelona paid Arsenal a fixed sum of 10 million euros, with five million and almost four million more potentially due depending on a series of vatiables.
Of these variables, the London club were due to be paid four million euros by Barcelona if they won the Uefa Champions League.
Moreover, Barca won't pay that money to Arsenal because of UEFA's rules as the Belgian did not feature in any of their games on the road to securing their 5th European crown.
This means that the whole money will be Barcelona's and not Arsenal's.
The Catalan club did give Vermaelen a Champions League medal as they were handed 40 gold medals by UEFA and it is up to the club on how these medals are to be distributed but that doesn't affect who UEFA view as a Champions League winner.