Barcelona have officially announced the signing of Spanish right winger Aleix Vidal from Sevilla for an undisclosed fee.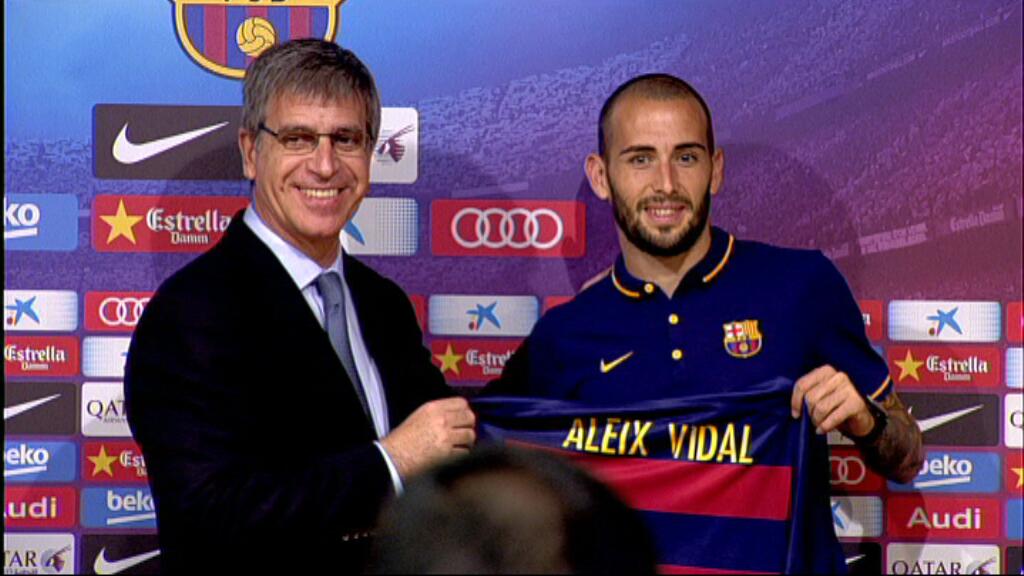 With the arrival of the pacey winger, who is likely to feature at right back for Barca, FlyBarca brings you 10 things you did not know about the player.
10 Facts About Aleix Vidal – Barcelona's New Player.
1. His full name is Aleix Vidal Parreu.
2. He was born on 21 August, 1989 in Valls, a city in Catalonia.
3. He once played for Barcelona in 2000 when he was 11 years old and was a teammate of Jordi Alba in the 'Infantil A' category.
4. Aleix Vidal also played for Barcelona's rival Real Madrid in their youth team in 2002. He left the club in 2005 to join.
5. Since he left Barcelona in 2001, he has played for an amazing 11 clubs before joining the Catalans again in 2015.
6. Vidal signed for RCD Espanyol in 2008 but never featured for its first team, finishing his only season with the club on loan to Greek club Panthrakikos FC.
7. He signed for Sevilla in 2014 and helped the team to win their second consecutive Europa League title.
8. Vidal registered 6 goals for Sevilla last season and was their top assist maker with 9 assists.
9. He has featured twice for Catalonia and got his first Spain call up this year for his impressive performance.
10. Aleix Vidal signed for Barcelona on a 5-year deal that will keep him at the club until 2020.