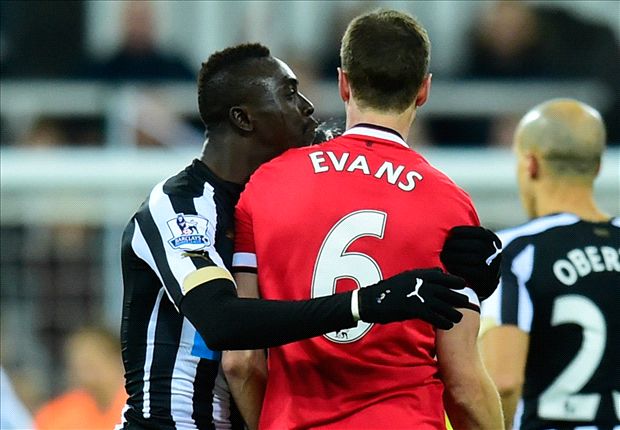 It's a Sad issue for Newcastle, as their top striker Papiss Cisse has accepted an FA charge relating to a spitting incident with Jonny Evans during his side's 1-0 defeat to Manchester United at St James' Park on Wednesday.
The two men clashed towards the end of the first half at St James' Park after Evans had tackled Cisse and TV images appear to show the Northern Irishman spit at the Newcastle striker, who then responds in kind.
Evans released a statement insisting he was "shocked" by the accusations of spitting, while Cisse publicly apologised for reacting to something he described as "very unpleasant".
A three-man panel of former elite referees reviewed footage of the incident and unanimously concluded that both men were guilty of a red card offence earlier on Thursday.
Cisse will now face a seven-game ban after accepting the charge as it would class as his second red card of the season, ruling him out of action until May.
Evans, on the other hand, would face a six-game ban if he accepts or is found guilty of the charge.