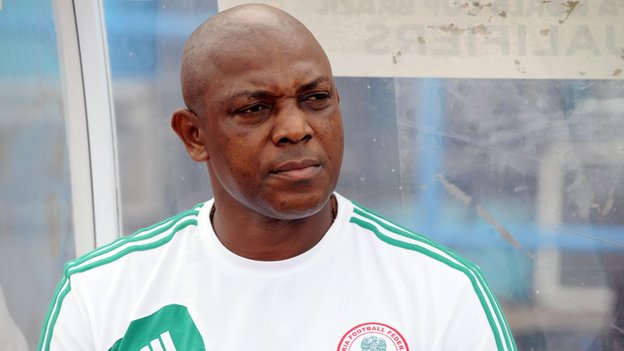 The Nigeria Football Federation president Amaju Pinnick has disclosed that Stephen Keshi could resume work as Eagles coach on Wednesday should he agree on a new contract.
Keshi's initial three-year deal ended after he guided Nigeria to the Round of 16 at last year's World Cup in Brazil and he has since been working without a contract.
Pinnick said a new contract would be sent to Keshi today.
"We have concluded on the contract of Keshi. It should get to him by Tuesday (today) and if he is fine with it, he would begin work as early as Wednesday."
"We have taken this long because we do not want litigation. We had to look at everything that would protect him and protect the federation and would also be good for Nigeria." – Pinnick
On whether the NFF would fold their hands and watch Keshi head to Burkina Faso, Pinnick said, "He is a man that has a choice.
"It would be up to him to choose. If what Burkina Faso would offer him is better that what we are offering you don't expect him to stay, but that would be unfortunate."
Meanwhile, the board of the Nigeria Football Federation will meet next week Tuesday in Abuja.