A wonderful performances from Wayne Rooney saw England produced a superb, vibrant display at a wonderfully charged Celtic Park on Tuesday evening, securing a 3-1 win.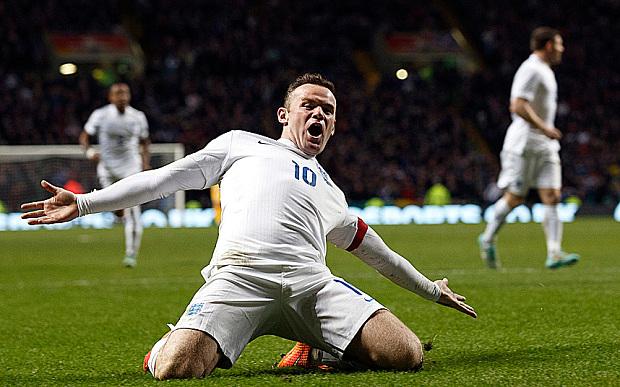 While Scotland, coming off the back of a vital Euro 2016 win against neighbours Ireland, looked heavy-legged and less determined, the Three Lions were quick to the ball and full of pace and movement.
Arsenal's Alex Oxlade-Chamberlain opened the scoring in the first-half, deftly heading home after a magnificent cross from team-mate Jack Wilshere, who was outstanding throughout the game.
After the break, captain Wayne Rooney showed he still had a touch of class by adding a well-taken brace, although his second did come after a fine goal from Scotland's Andrew Robertson to make it 2-1.
Overall, England were well worth the win, with full-back Nathaniel Clyne, Oxlade-Chamberlain, Jack Wilshere, Wayne Rooney and the ever hard-working Danny Welbeck all impressing.
Roy Hodgson's fielded a young team and the wonderful performance shows they are finally starting to look like a fully-formed outfit while Gordon Strachan's Scots can still be bask in the glow of that far more important victory over the Republic of Ireland.