The Bayern Munich winger Bernat has called his head coach a genius and told the Goal how he felt to be in the club. The Spainiard who joined Bayern from valencia in the summer transfer window this year, is arguably becoming one of the best of bayern munich left backs.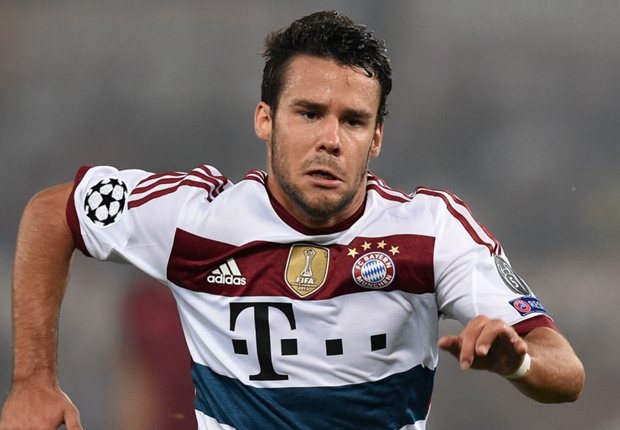 *. Bernat "Guardiola is a genius.
He is very passionate about the game," Bernat told Goal. "He has a clear philosophy that the entire world recognises and he is very close with his players. Guardiola was the one who brought me to Bayern and I have his full confidence. He believes in me and I want to repay him on the pitch. It was great that Guardiola wanted me at Bayern and called me to convince me.
*. Guardiola "Bayern are in a positive flow, winning all our games while playing some excellent, dominant football. We have even had some big wins. We want to keep up this run of form. We are not thinking about winning titles, but are focused on playing some good football." Bernat also discussed about the exit of Toni Kroos after the World Cup and the arrival of Xabi Alonso in the last minutes of the transfer window, stressing that signing the ex-Spain international was a great coup for Bayern. "Kroos and Alonso are both great players. Kroos is still young and he left in order to keep improving. Alonso is extraordinary, though." The Spainiard also said few things about upcoming international friendly against Germany and feels they thoroughly deserved to win the 2014 World Cup. "Germany are an amazing team. They have so many great players and really deserved to win the World Cup. "They no longer play the type of physical football they played in the past. Their style is a bit Spanish, with some great players in possession."