The Sunday Times report data from EA's Player Performance Index which lists the player's top speeds of Arsenal Football Club. It's Walcott, you may deduce but the fact is that another is faster.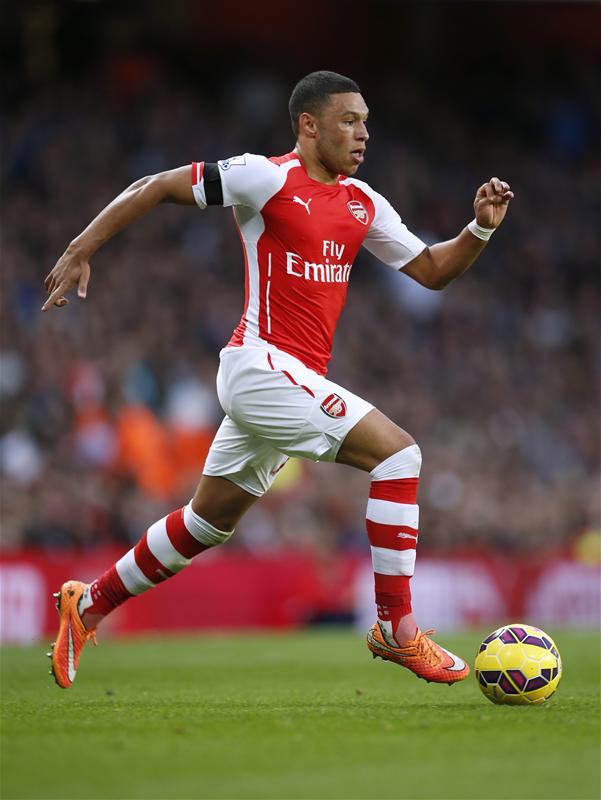 Oxlade-Chamberlain has recorded 35.19 kilometres per hour, which makes him the fastest gooner, almost an entire kilometre faster than his nearest teammate, Alexis.
Alexis Sanchez features next on 34.20 k/ph. Next up is fellow new boy Danny Welbeck with 33.69 k/ph.
Reputed speed king Theo Walcott has been out injured, yet his top pace last season was 32.89 k/ph, below all three.
Walcott has quite a challenge on his hands for the crown, with young defender Hector Bellerin who was signed from FC Barcelona, breaking his training ground record at the end of last season.
This is good news for Arsenal as they looked one-paced when Walcott was injured last season.
Now their attack is proving more than a handful for defences, and with Walcott back, it will be even more deadly and pacey.
Oxlade-Chamberlain has made 14 appearance in all competitions for Arsenal so far registering two goals and one assist.