FC Barcelona are in one of their most difficult stages of the last 7 years. They no longer control the game and keep possession as they used to, and the midfielders have so far shown a lack of co-ordination. This is obviously due to the missing piece in the heart of Barca's Midfield, Xavi Hernandez.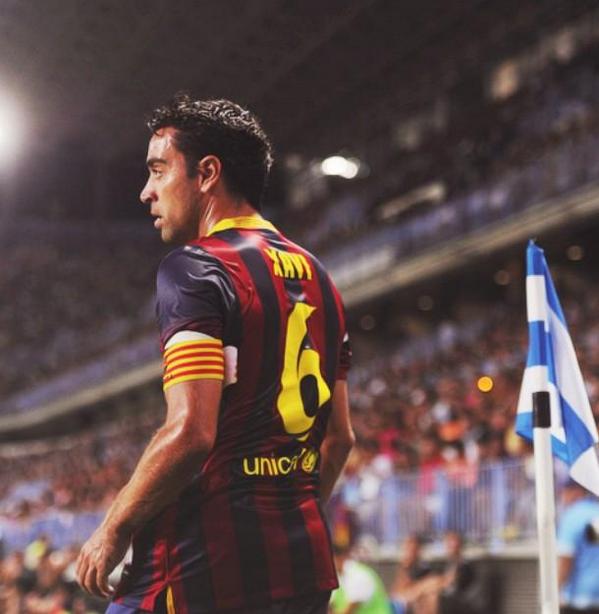 He may be in his mid thirties but El Maestro has showed that he is as important as other Barca Midfielders, even more important.
Xavi possess abilities that only a few Midfielders have, his movement with the ball is totally sublime as his flexibility and flair makes opponents Midfielders look foolish when marking him.
Also, his ability to cool the pressure in the game is something the catalans need. His passes and scintillating twists and turns makes a force to reckon with.
Furthermore, Xavi's eye for assists makes me wonder if that was exactly what he studied in school. He knows the exact time and space to throw in the right pass. Messi can testify this as he is one of El Maestro's favourite 'pass collector'. Like a commentator once said "Xavi the Architect, Messi the Executioner".
Moreover, there is this one thing that no Barca star has to the level of Xavi, 'leadership quality'. After Puyol retired, Xavi was the Undisputable Heir to Barca's captaincy. Things were going right with the Club until the 'dirty spirit', injury hit the midfielder and forced the glorious Armband of Xavi's hand. Up till now, Barca still have problems with Organisation when Xavi isn't present.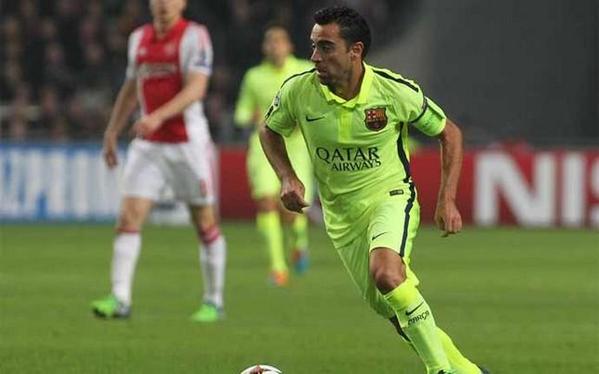 Some may say old age fosters deterioration in players work rate but our beloved Xavi is proving this wrong. Against Ajax, Xavi covered the most distance among the 28 players that played the game by running 11,195 metres. Powerful Work Rate! But don't get surprised, with Xavi, nothing is impossible.
Forget it! Xavi is the greatest central midfielder of all time. Has won every trophy a footballer would ever dream of. Indeed, he is 'A MAESTRO', not just that, 'A GENIUS'.