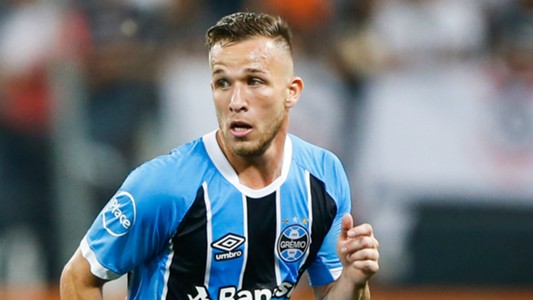 Arthur might be joining Barcelona next season. Gremio and the Catalan had been continuing to talk in order to finalise the terms of the transfer.
In fact, Globoesporte have announced the agreement of all parties and the length of any deal.
The purchase price is reported to be 30 million euros with his full incorporation into the first team squad during January 2019.
Barcelona won't definitively close the transfer until the summer, the reason being that they don't want that amount of money included in the balance for this season.
What is clear is that he will definitely sign, the only decision left for Barcelona is at what point in the window as the club want to free up various squad positions first.