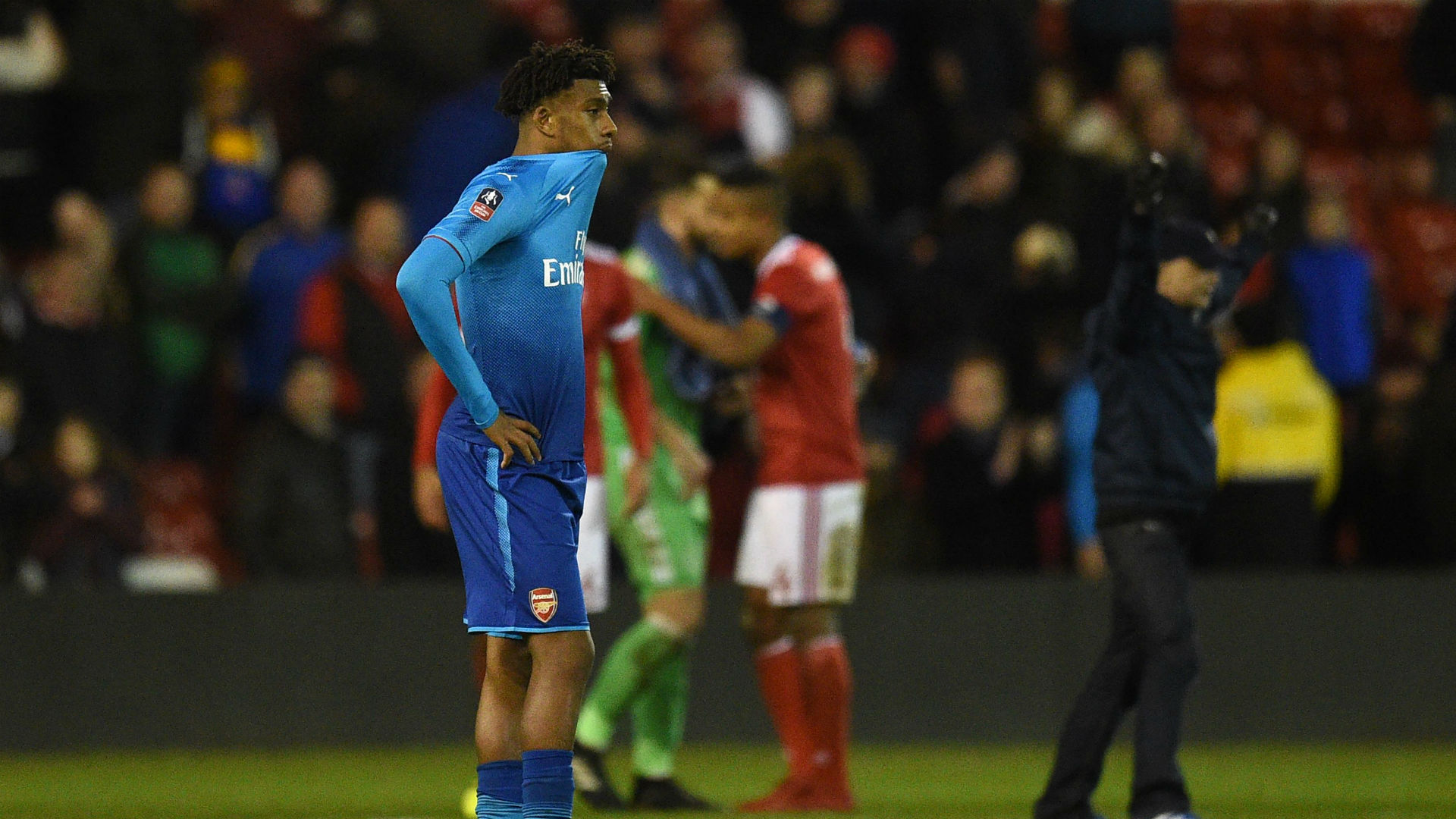 By Augustine Akhilomen
Super Eagles forward, Alex Iwobi could face the heavy hammer of Arsenal coach, Arsene Wenger, after he was caught in the video partying overnight before the team's 4-2 FA Cup exit against Nottingham Forest on Sunday.
The Nigerian international was in the starting line up in Sunday's defeat to Forest as report suggests he was dancing and screaming at a flat in Soho in the early hours of Saturday morning.
'It was 48 hours before the game,' Wenger added. 'The night before the game we were in a hotel. I will speak to him," Wenger told The Sun.
'You have to be cautious with the news coming out – when you read what has been reported it is like he has taken drugs but he's not involved in that.
'If he was at a birthday party, how long has he stayed? That is very important. After that I will decide what happens.
'If your neighbour takes drugs, what can you do about it? You are responsible for your behaviour.'
Meanwhile, some Arsenal fans who are unhappy with the player's behaviour before their exit from the FA Cup, have called for his suspension from the team.
One fan wrote on Twitter: 'Arsenal should suspend Alex Iwobi for his actions on Saturday night and Sunday morning, knowing he was a "senior player" on the Sunday against Forest. Sheer stupidity and naivety from him. Explains his poor performance too.'
Another said: 'Doesn't deserve to start now don't deserve to be at this club.
'We want him sold or contract ripped up and thrown away.'