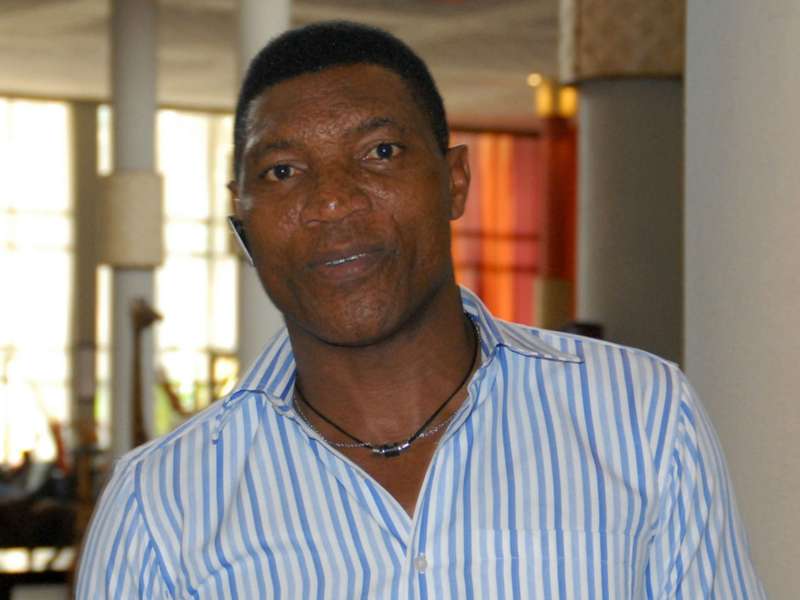 By Augustine Akhilomen
Ahead of Friday's 2018 World Cup draws in Russia, ex international, Peter Rufai says the Super Eagles must be ready for face the best teams in the world if they are to reach the knockout stages and the final.
All the 32 teams that qualified for the World Cup will know their foes after Fridays draws ahead of the big showpiece in 2018.
The three-time Africa Champions will be hoping to avoid some of the big names in world football but 'Dodo mayana' as he's fondly called during his goalkeeping days in the Super Eagles, said that the team shouldn't be scared of facing teams like Brazil, Germany, Spain, England and Argentina in any group.
"Football is game of 11 players and doesn't matter whether you are playing at the competition for the first time or not. The same way, the Super Eagles shouldn't be afraid of facing the football powerhouse if they are to achieve their major objective at the World Cup," Rufai told Kickintel.
"Who says teams like Brazil, Germany, Spain, Argentina, England and a few to mention are impossible to beat. Atleast we defeated Argentina 4-2 in an international friendly match and that should give us an idea of how to prepare for other big teams at the competition.
"I strongly believe that the present crop of players in the Super Eagles are good enough to qualify for the knockout stages of the world Cup irrespective of the teams in our group.