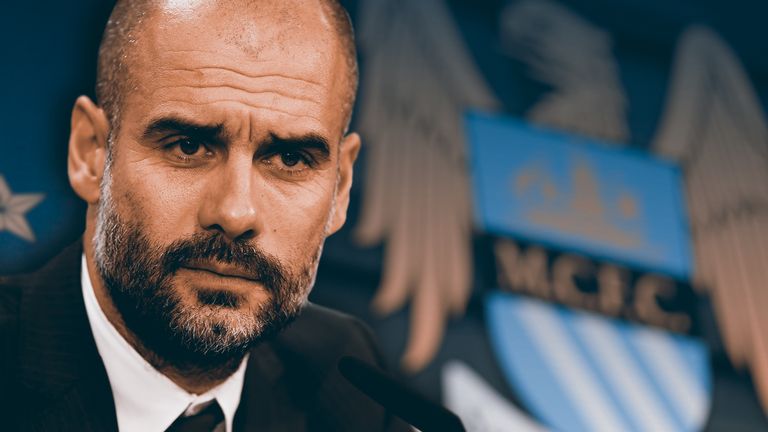 Pep Guardiola has promised improvement and to learn the lessons of his first season at Manchester City.
Much was expected from the former Barcelona and Bayern Munich boss when he took charge at City last summer but his side have underperformed in both the Premier League and Champions League.
A serious title challenge did not materialise and they exited the European competition at the last-16 stage.
Now fourth in the Premier League, City are facing a scrap for Champions League qualification and, even though the campaign could still end with FA Cup success, there is a feeling of underachievement.
This is particularly so for Guardiola, who won 21 trophies and never finished below second in a domestic table in seven years with Barca and Bayern.
He said: "I will be better, definitely. This season was a lesson for me. It's normal when you have seven, eight or nine years as a manager to have a season where you don't have as much success as before. It can happen. You learn about that.
"I never could imagine in Barcelona, Bayern or when I arrived here (I would) know absolutely everything. I tried to adapt as much as possible. I did it and I think we will be better. I feel like we're better now so it is a more interesting year for me as a manager to grow and handle this kind of situation. I didn't complain, I didn't give up."
City's loss to Chelsea in midweek left them 14 points behind the leaders with seven games