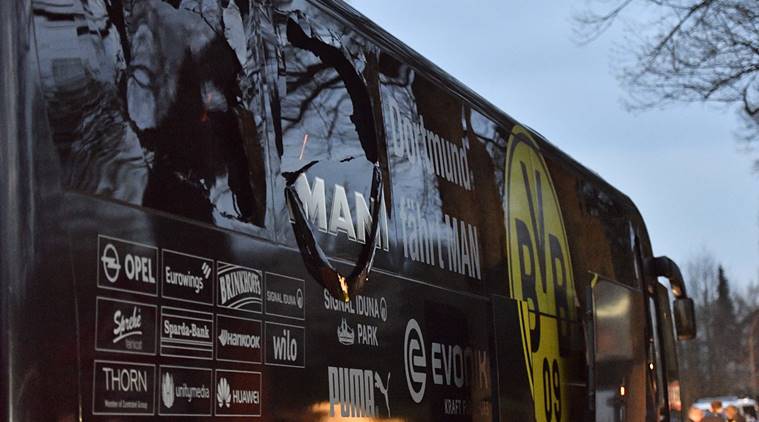 German prosecutors have issued an arrest warrant against a suspected Islamist detained in connection with the Dortmund bus attack.
They said the suspect was a member of Isis in Iraq and had been in touch with Isis members while in Germany.
But they said there was so far no proof he had taken part in the bus attack, which left one Borussia Dortmund player injured.
The suspect is thought to have arrived in Germany via Turkey in early 2016.