The young goalkeeper joins the Catalan giants on a 4-year deal and will feature for Barcelona B next season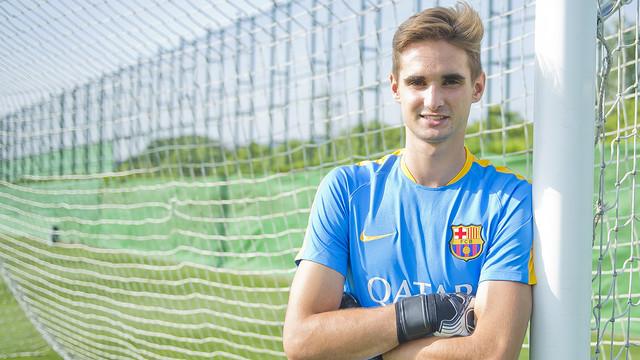 FC Barcelona B have signed goalkeeper Jokin Ezkieta from Osasuna B as they seek to bolster their squad depth following a disappointing 2014-2015 campaign that saw them relegated to the Segunda B.
Jokin Ezkieta, 18, will join the Blaugranas second team in a Four-year contract that will keep him at the club until 30 June, 2019.
Barcelona B are looking to bounce back from their slump and with the promotion of youngsters Lee Seung Woo and Paik Seung Ho and the renewal of Xavier Quintilla and Sergi Juste, the club have added Ezkieta to their rank as they begin their quest to return to the Segunda on August 3.
Interim manager Gabri already had three goalkeepers in his rank and with the signing of Ezkieta, it means at least one of Ondoa, Ortola or Suarez will have to leave the club to provide room for the new boy.
Barcelona B will start their Segunda B season on August 23 with a kickoff against Cornella.