Luis Enrique is unhappy with Barcelona B's relegation and feels it was due to a weak defense therefore, he has recommended Celta Vigo Defender David Costas to the club, SPORT claims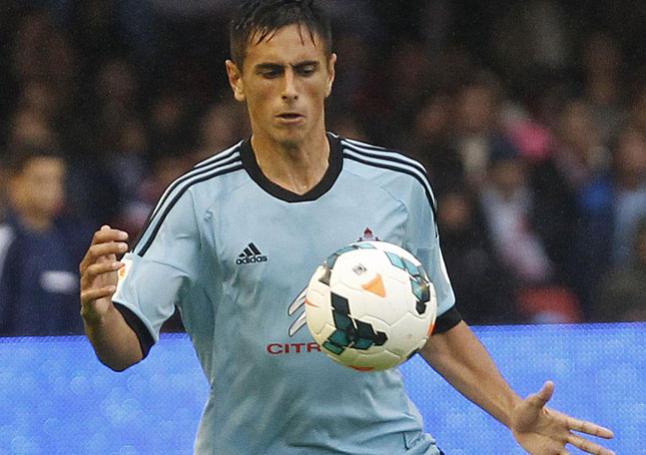 Luis Enrique has recommended the signing of Celta Vigo defender David Costas, a youngster who made his debut under the current Barcelona coach during his time in Galicia.
A report by Barcelona-based Newspaper Sport claims the treble-winning coach believes one of the reasons Barça B were relegated from La Segunda this season was because of the lack of quality in defence, especially in the Central part of the back four.
The three main Central Backs Edgar Ie, Bagnack and Diagne have not lived up to expectation and Lucho is worried by the lack of young defenders at the club.
It is Luis Enrique's priority to improve this area as he feels he may need to make use of the youngsters in the future.
Sport claims he wants young defenders with potential and, if possible, with Primera Division experience.
David Costas, who is a Spain U21 international, fills the criteria. He is a physical 20-year old and is around 1.85m tall.
The youngster does not get playing minutes at Celta and has featured only once in the league this season with the major of his appearances being in the Copa del Rey.
Under Luis Enrique, it was a whole different story. Costas made his debut against Real Betis at the Benito Villamrin and played 17 matches for Celta's first team.
Lucho knows the player well and values his speed, his technical ability and the way he can adapt to a new surrounding and also new positions.
During his time as Celta Vigo's coach, Luis Enrique once praised the defender.
"David is bringing more [to the team] than I expected. I would give him 10 out of 10 and I have told him that." Lucho said.
David Costas has a release clause of €10m but no one knows, he may become a Barcelona player.