Famous Personalities That Support FC Barcelona
FC Barcelona is one of the greatest football clubs in the world and they can boast of having the best set of fans around the world.
Barca fans, the Cules are not just ordinary supporters or lovers, they own and run the club. Moreover, the club is well known for it's marvellous popularity and class around the globe, this are some of the reasons why it attracts so many popular celebrities from different walks of life.
Although the great club have thousands of celebrities supporting them, Soccernet.ng picks the top 12 big names that are die-hard fans of the best team in Europe. ENJOY!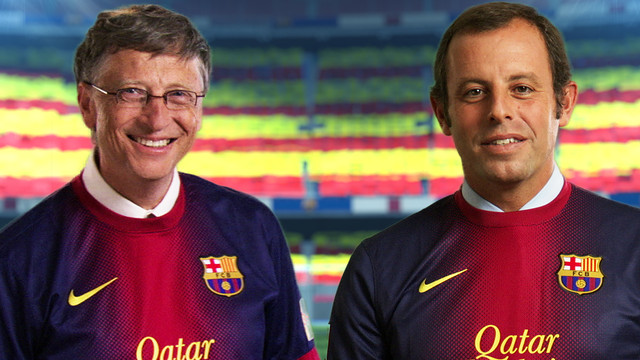 Top 12 Celebrities That Support FC Barcelona

12. Gisela – Catalan/Spanish Singer
11. Manu Chao – Spanish French Contemporary Artiste
10. Drew Carey – American TV Star
9. Jose Carreras – Catalan/Spanish Opera Artiste
8. Olamide Baddo a.k.a YBNL – Nigerian Rapper
7. Snoop Doggy Dogg a.k.a Snoop Lion – American Singer/Entertainer
6. Kobe Bryant – Basketball Superstar
5. Justin Bieber – Singer/Entertainer
4. Shakira – Colombian Singer/Dancer
3. Joan Manuel Serrat – Catalan/Spanish Singer/Songwriter
2. Ranbir Kapoor – Bollywood Actor
Wow! Don't panic, just guess who is number 1. No, Wrong! No, Wrong!! … No, Wrong!!! YESSS! Correct!
1. Bill Gates – Chairman Microsoft World.
The richest man on earth is a Cule. Yes! A true Barca fan.


Yeah! These are famous personalities arount the world who fly the Barca flag. Hmmm! I hope to feature on a list of such prestigious Calibre in the nearest future. Possible right? Yeah, thanks.