Just like selecting the most beautiful gems stones from the crown jewels, selecting the top five games we've seen in the last five years is an extremely difficult task, too many to pick from!
If you search for football or gaming information online, you can find that there are some top betting sites or top football-related websites that will provide you with a variety of information regarding the best football matches till now.
As with any subjective article, opinions vary. However, to make our selections as objective as possible, we have come up with a few criteria to determine the rankings.
The rules are straightforward:
Competitive balance: No blow-outs or one-sided affairs. Both competing teams must be matched relatively evenly, and difficult to predict its outcome.
What's on the line? The greater the stake, the more inspiring the accomplishment is. The capability to perform well when it matters the most is one of the most precious football attributes.
Quality of play: Both teams must have been on pretty great forms leading to the match or on the game day
Drama: Like any compelling movie, the game needs to be enthralling enough to send the casual fan into an emotional roller coaster ride across the range from deep sorrow to absolute bliss.
Individual brilliant performances: It is important that the star players and the rest of the team made an impressive individual show of brilliance.
Now that we've set the rules let's take a look at the top five most memorable football games in the last five years.
Champions League: Ajax 2-3 Tottenham 2019, May 8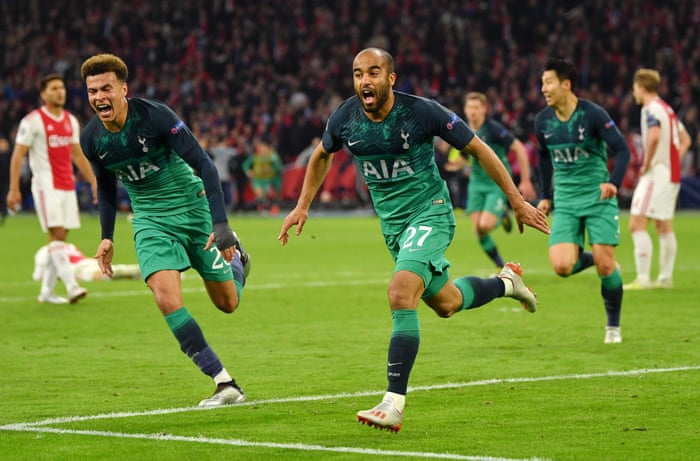 Ajax looked like they were through to the Champions League final when they went 2-0 up on aggregate against Tottenham.
But Lucas would score three second-half goals to complete one of the best Champions League comebacks in history.
English League Cup: Liverpool 5-5 Arsenal 2019, October 30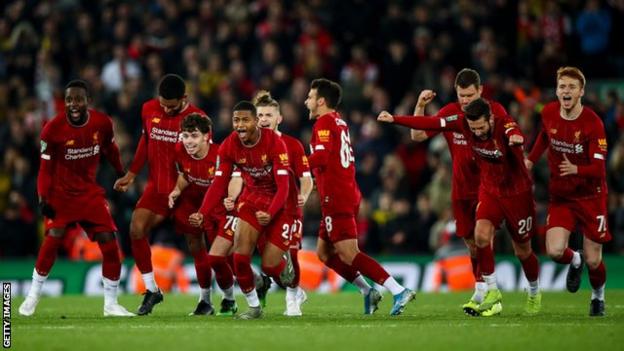 No one would think that this game will turn into one most dramatic games of the decade.
Divock Origi scored in the 94th minute to make it 5-5, and Liverpool would go on to win the ten-goal thriller on penalties.
La Liga: Real Madrid 2-3 Barcelona 2017, April 23
Real Madrid were three points clear and knew a positive result would all but clinch the title.
With scores tied 1-1, going into the final 20 mins, Ivan Rakitic gave the visitors the lead.  Los Blancos levelled scores with five minutes remaining, only for Messi to score the decisive goal in stoppage time.
Champions League: Barcelona 6-1 Paris Saint–Germain 2017, March 8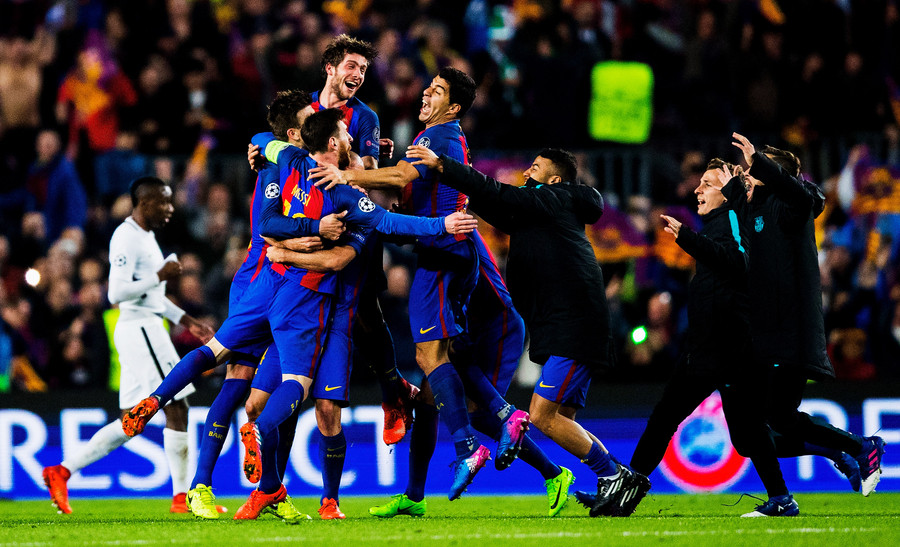 With just three minutes left of normal time, Barca required three goals to proceed to the next round. Neymar provided the home side hope with just two mins remaining before Messi scored from the penalty spot three mins later.
Just only seconds remaining, Sergio Roberto popped home to complete a ludicrous comeback.
Europe League: Liverpool 4-3 Borussia Dortmund 2016, April 14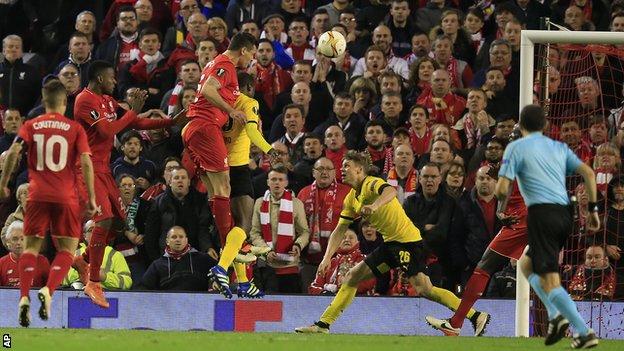 Needing three goals in the last 25 minutes, Philippe Coutinho pulled one back, before Mamadou Sakho levelled eleven minutes later.
Dejan headed home in stoppage time to complete a memorable European night.