2019 marks the end of another decade, and during this period, Nigeria's football has gone through highs and lows. During this period also, the country has been blessed with some numerous talents in the National team- some are retired, while some are still playing.
With this being said, here are Soccernet.ng top 10 Nigerian players the decade, but first let's take a trip down memory lane, and see how Nigeria's national team fared in this decade.
The start of the decade was 2010, and it was the year which saw Africa host the FIFA World Cup for the first time. Nigeria was one of the six African countries that represented the continent that year, but the Super Eagles disappointed as they failed to qualify from a group that included Argentina, South Korea and Greece.
Two years later, it got from bad to worse for Nigeria as they missed out on AFCON qualification in 2012, but they bounced back a year later by winning the tournament in 2013.
They backed up the feat in South Africa with a Round of 16 finish at the 2014 FIFA World Cup in Brazil, but the next three years were not particularly fruitful as they missed out on two consecutive AFCON tournaments.
However, they finished the decade on a high by qualifying for the 2018 World Cup with a game to spare, while they also won the Bronze medal at the 2019 Africa Cup of Nations in Egypt.
Having summarized what the decade has been like for the Super Eagles, Here is the list of the best Nigerian players this decade.
NB: This list is exclusively alone for players who played in the National team, so Golden Eaglets or Flying Eagles stars are not included.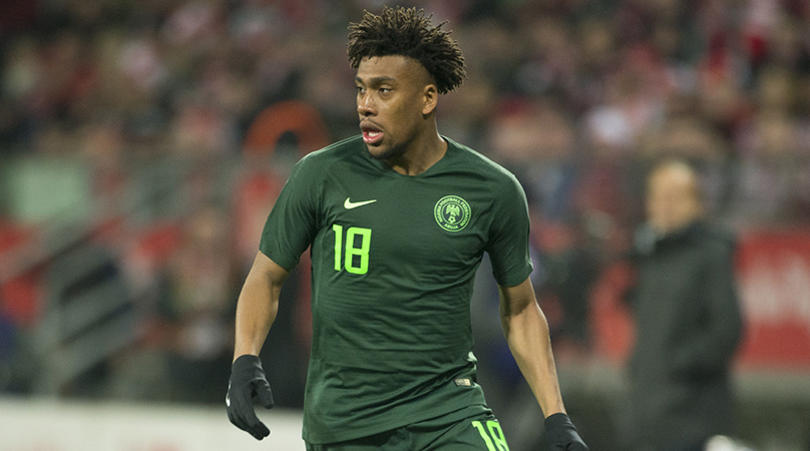 Unlike the previous two, Alex Iwobi only made his Super Eagles debut in 2015. But since he made his debut, he has been key for Nigeria. His most memorable moment since making his debut was scoring the goal that sent Nigeria to the 2018 FIFA World Cup in Russia.
He was also part of the team that won the Bronze medal at the 2019 Africa Cup Of Nations. At Club level, Iwobi made 100 appearances for Arsenal scoring 11 goals before joining Everton this season.