The incumbent wins the elections forking out an astonishing 25,823 votes which is the third most votes in the history of FC Barcelona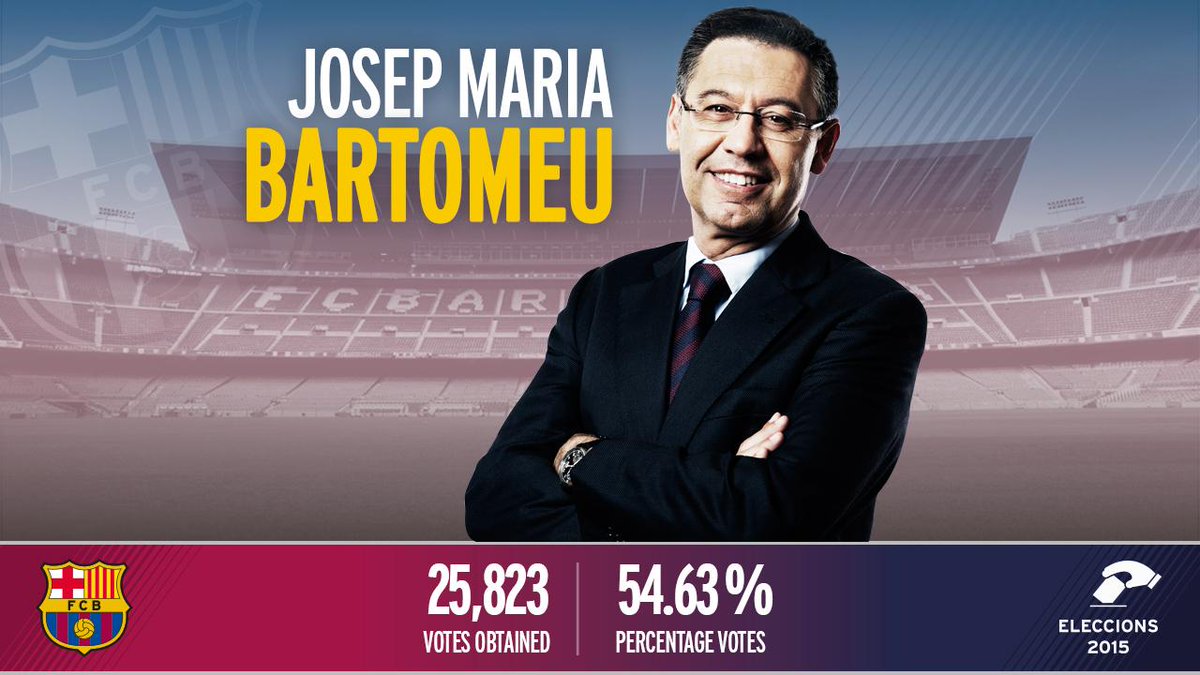 He was clear favourite to win the election, ant there was no miracle in Barcelona. Josep Maria Bartomeu has been officially elected as the new president of FC Barcelona.
Bartomeu, who was Barca president from January 2014 to June 2015 gained most support from the club's members with 25,823 votes. He comfortably beat closest rival Joan Laporta who had 15,615. Agustí Benedito was third with a total of 3,386 while Toni Freixa got the lowest amount grabbing just 1,750.
After 100% of the ballots were counted, Bartomeu emerged winner gathering a whooping 54.63% (25,823) of the votes, more than the other three candidates combined. Laporta got 33.03% (15,615) of the votes while Agusti Benedito managed just 7.16% (3,386) with Toni Freixa scooping a mere 3.70% (1,750).
Bartomeu had stated earlier that he is not the favourite for the elections but things turned the other way round as he will lead the club for 6 more years, until 2021 when another election will be carried out.
Bartomeu Is Barca's President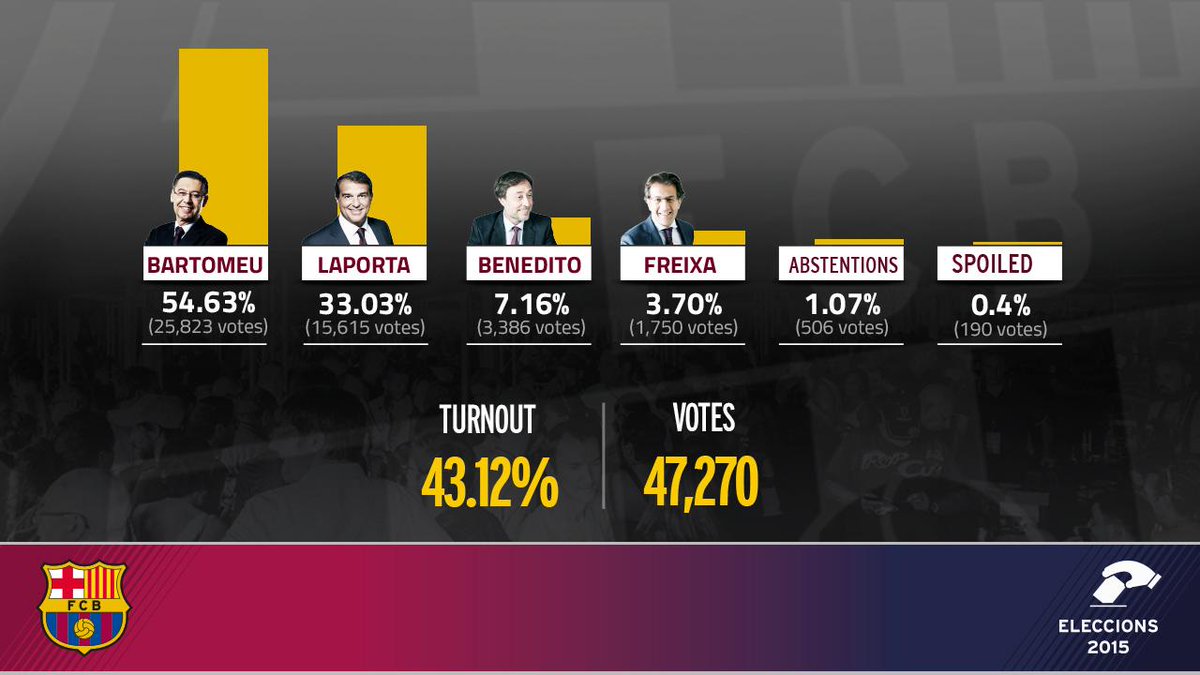 With 47,720 votes counted, the 2015 elections have had the third highest turnout in FC Barcelona's history, a number only bettered by 57,088 votes in 2010 and 51,618 votes in 2003.
The organisation of the elections was perfect as voting started at 9.00am CET through 9.00pm CET on Saturday, 18 July. Members and their friends and family exercised their right to vote as well as enjoying various activities at the stadium, which saw 35,646 people take part.
Josep Maria Bartomeu's Barcelona won the treble last season and the newly elected president is fazed with the task of continuing the club's success-filled campaign whilst also protecting the image of FC Barcelona.