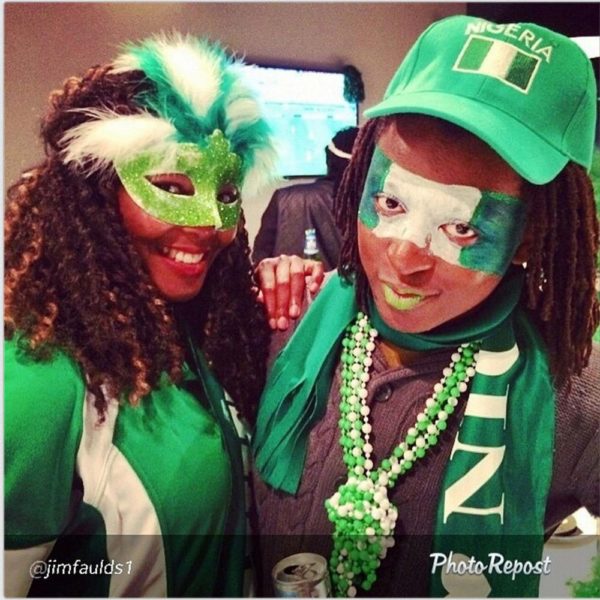 Football emerged in Nigeria as far back as the early 1930's when it's national team played its first official game against Sierra Leone, in Freetown, Sierra Leone, defeating the host 0-2 on 0ctober 8th 1949. Not too long after that, the Nigerian team recorded its greatest loss to Ghana (then know as Gold Coast) by a seven goal margin (7-0) in Accra, Ghana on the 1st of June 1955. Four years later Nigeria defeated Dahomey (Benin Republic) on the 28th of November 1959 at the national stadium, Surulere Lagos by a 10 goal (its greatest win) white wash of their opponents who managed to get just a goal and put them on one of the seats of the African nations with the heaviest defeat in the game of football.
The super eagles went on to win the African cup of Nations in 1980 ,U-17 World Cup Japan in 1993, African cup of Nations again in 1994 and the biggest so far defeating Mexico, Brazil and Argentina to win Gold at the soccer event of the Olympics in Atlanta 1996.
After these major events the love of football grew tremendously in the hearts of Nigerians. Football automatically became the nation's number one sport knocking out other sports like boxing, table tennis and athletics out of the main sports scene in Nigeria.
The love of football in Nigeria grew to a level where people began to believe there was a god of football called ''gos''(god of soccer) ,LoL. Some fans even bring charms to public viewing centres and proudly wave these charms after the game, claiming they were responsible for ensuring that the most promising opponents player got injured.
In some cases we can refer to this love of football as 'Madness', as it has been reported in the past that some fans conceal weapons in their undergarments and wield them dangerously in the face of victorious fans that make funny faces at them after their teams have been trounced. The 'madness' has gotten so bad that even top echelon organisations that one would expect to help stem this tide seem to be worsening the situation. I know of a bank that tells people and even their customers to open a certain account that has its name tied to a famous English premier league club and promises them a 50-50 chance of winning a sponsored trip to the United Kingdom to watch this club side play so long as they can keep their account balance from going below a certain level.
The government itself is unwittingly as silent as a dead lamb and looks on as a foreign digital television company bleeds the country and her citizens dry financially in the name of televising these games live.There is also a famous alcohol brand that gives men free alcohol every champion's league night exposing these men to the risk of driving drunk.
When do we begin to admit that we have taken this game too far? I hope as soon as possible.
Image Courtesy: Bellanaija.com